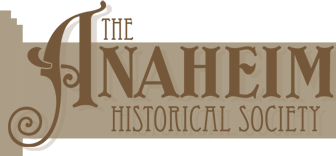 The top and bottom lines are set in Galadriel. I'm looking for the Anaheim font.
What magic are you using to find things like this. I spent a lot of time fruitlessly before posting here. Will look forward to anything you find about the "Anaheim" font. Thank you SO much.
Magic? Wetware and longevity! I got into this business with lead type, was there when Compugraphics were the newest thing, with Letraset and Typositors and photocomposition was taking over. And, boy, was I ready for digital type, Post Script, and PageMaker!