Hi,
Does anyone know the "Luke the Drifter" font?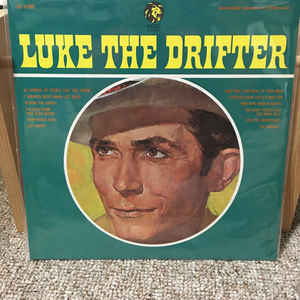 Hi @hmunster123,
here is an article about the whole cover: Link
The font you're looking for is called Ed Benguiat's Zenedipity.
It seems like there is no digital font of it available, I've found this, where it says there are some renditions of it, called "Damon" and "Dante". You should look for them.
Cheers

Very good sleuthing, Hondo!