Unfortunately my pc crashed !! I'm trying to replace this font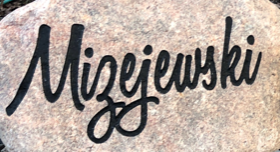 I have good and bad news:
The good news: The name of the font is "Oh My Deer!".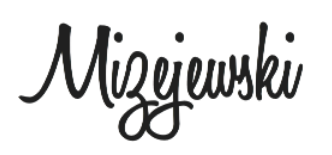 The bad news: The CreativeMarket link is down: https://creativemarket.com/Frost-Themes/320586-Oh-My-Deer!-Handmade-Font?
I couldn't find it somewhere else on the fly…
Yeah, I have it now: https://www.ffonts.net/Honey-Script-SemiBold.font?text=Mizejewski
It's the same font, just another name.

189east you are the best!! Thanks!!